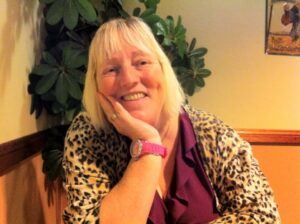 Hi everyone and welcome to Fitness-zone
Weight loss has been the priority of my everyday lifestyle.
I have found even a modest weight loss of 5 to 10 percent of your total body weight is likely to produce health benefits, such as improvements in blood pressure, blood cholesterol, and blood sugars.
This is good news to me since I have diabetes, losing weight has helped me to keep my blood sugar down.
I want to help you achieve your weight loss goals so you can be healthy and fit for the rest of your life.
Health and Fitness is a lifestyle.
You must work on it every day.
I have lost 20kg by just walking my dog, walking is the best exercise any on can do get a friend to walk with you it makes it more enjoyable to walk with someone
My Goal is to help you succeed on your weight loss Journey and be there every step of the way with helpful tips and advice in case you need it. It is a Lifestyle to staying Fit and Healthy – you have to work on it every day.
All the best,
Elke E Robins
better-health-fitness.com