I adore Vitamixes. A Vitamix blender has been in almost every kitchen I've worked in for the past 20 years.
Blenders like the Vitamix E310 have become standard in professional kitchens.
While I love my Vitamix 5200 and A2500, I'm always curious about other Vitamix blending products.
This Vitamix E310 was recently available for review, and I am delighted with it.
If you're looking for a new blender and considering a Vitamix, the Explorian 310 is a great alternative.
In addition to the Vitamix motor, this blender has a convenient-sized blending pitcher for smaller batches or a smaller household.
In the Box
The Vitamix E310 comes with a limited set of accessories and instructions.
The blender and some fun facts about its construction are prominently displayed in this well-branded Vitamix package.
A recipe book titled "First Blends" was inside the box.
This Vitamix Explorian 310 arrived well-packaged and secure.
What does it Look Like?
The Vitamix E310 is definitely shorter than my other Vitamix blenders, but that's kind of the point.
The Explorian 310's pitcher is 48oz.
Its smaller size allows for a much shorter profile than the larger 64oz container.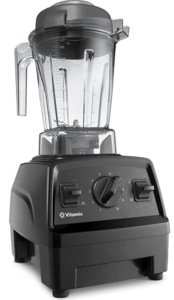 The Vitamix's slimmer profile will fit under kitchen cabinets, which larger professional series blenders cannot.
I'm familiar with the Explorian Series because it's a legacy Vitamix with the more practical, squatter blender based on professional models.
However, I prefer the older Vitamix bases, which are sleeker and more aesthetically pleasing.
How much does the Vitamix Blender Cost?
You can buy the Vitamix Blender from Amazon and it will cost you $349.94
Click on this link to find out more
How Easy to Set Up?
A Vitamix is simple to set up. Cleaning the blender pitcher, lid, and tamper is as easy as rinsing them with hot water.
To start blending, simply plug the base into an outlet.
Smoothie #1
In the past, my Vitamix has made delicious breakfast smoothies for my family and me.
I started loading ingredients but quickly decided to reduce the recipe size.
To fit the entire batch in this blender would have exceeded its volume capacity.
You start with much more than you end up with because smoothies use bulkier ingredients like frozen fruit, ice, or vegetables.
I added the blueberries, almond milk, hemp hearts, and strawberry yoghurt to the blender pitcher after it was reduced.
I used the pulse feature first, then the low-speed setting to move the ingredients before increasing the speed to 8.
This keeps cold ingredients like frozen blueberries from sticking and creates an air pocket in the blender.
A perfect blueberry almond smoothie after a few minutes in the blender.
The E310 makes excellent smoothies, as do most Vitamix blenders.
The blender's razor-sharp blades and funnel design make it ideal for smooth purees, including smoothies.
My smoothie was too small for two servings due to the smaller carafe size.
With a more minor pitcher, I would have to make two smoothies for myself and my wife.
Making a few smoothies at once won't be an issue if you're cooking for one.
Get the Vitamix E310 here
ICE CRUSHER # 2
Crushing ice in a Vitamix isn't always easy.
However, the older model with the slimmer carafe has issues crushing ice.
Sadly, the E310 was no exception.
Starting with 3 cups ice (approximately 24oz), I loaded the blender.
It was easier to crush ice if I pulsed it first.
Then I set the blender to 8 mph. It then stopped mixing and was destroyed and stuck.
I removed the pitcher and agitated the ice before returning it to the blender base to blend.
That's when I started using the pulse feature again to make sure it was mixing correctly.
The Ice Re-Froze
Ice flows towards the high-performance motor/blade assembly in this blender pitcher's slimmer design.
Not ideal for crushing ice, but great for making smoothies or purees.
A snowball-like effect is created when ice falls into a blender with fast-spinning blades.
To properly crush ice, it must be able to jump rather than instantly blend and stick.
I tried it again. I got a better result by using less ice and blending without pulsing, but it was only enough ice for one or two drinks.
3. Frozen Dessert
With the help of a blender, I make "Ice Cream" from frozen fruit puree and yoghurt.
Using Vitamix's motor and blade assembly, you can easily make perfect ice cream.
It was time to test one of my favourite ice cream recipes.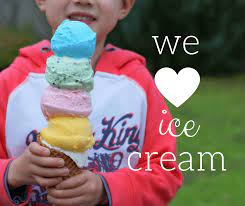 Since I expected this, I didn't mind having the recipe.
I placed the pitcher on the blender base once it was packed.
Starting with the pulse, I mixed at low speed with a tamper to move the food.
One of my favourite Vitamix design features is the tamper.
No need to worry about accidentally hitting the blade assembly and ruining your recipe with this perfectly measured plastic utensil!
After blending the strawberry ice cream for a minute, I increased the speed to 8 and stopped.
I took the perfectly blended nice cream out of the blender and put it in the freezer for an hour.
I scooped a few portions of strawberry ice cream over crushed graham crackers once it had firmed up.
A fantastic frozen dessert maker, the E310 can only make 2-3 servings per batch due to its smaller capacity.
Working in batches solves this problem, but the smaller blender carafe/capacity means more effort.
Hummus # 3
Everyone loves hummus, but nobody makes it at home.
Most of us don't bother making our own hummus because it's just easier to buy it.
Making your own is inexpensive and straightforward.
I learned that a blender is the best way to make perfect hummus after spending time in a Middle Eastern kitchen.
Many people swear by a food processor to make hummus, but I swear by a blender.
A thin, lemony chickpea puree is made in a blender and thickened with tahini.
Making hummus, this smooth almost melts in your mouth.
Blended hummus has a strong tahini taste and a rich texture.
For my hummus recipe, the E310's slightly smaller size didn't cause scaling issues, despite the E310's higher capacity.
I put rinsed chickpeas, lemon juice, olive oil, salt, and garlic in the blender.
On the blender base, I put it and started blending.
My chickpea mixture was perfectly smooth after a minute on speed 9 and a minute on speed 10.
For the last 10 seconds, I added large amounts of tahini to thicken the hummus.
Tahini thickened the hummus, slowing the blender.
I refrigerated the hummus for 30 minutes after it was reduced.
So I portioned out the hummus and topped it with cayenne pepper and paprika.
So, I made hummus in the E310. Rich, creamy, and silky.
A can of chickpeas made enough hummus for 3-4 people, even with the smaller capacity!
Hot Soup Test #4
The fact that you can make hot soups entirely in the Vitamix container has long been a selling point.
In addition to the powerful motor, the blade friction can heat the ingredients to make hot soups.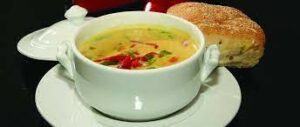 A hot soup in the Explorian E310 takes up to ten minutes to perfect.
Simpleness and purity of flavour are created by cooking the soup entirely in the blender pitcher.
Making Perfect Soup in my Vitamix is Fun and Easy.
I chose a classic cream of mushroom soup to test hot soup in the E310.
I started with sliced cremini mushrooms, garlic, shallot, cream, chicken stock, and seasonings.
I put the blender on the motor base and set the speed to 5.
Before switching to high speed and setting my timer for 5 minutes, I let the soup blend until all ingredients were well chopped.
After 5 minutes, I stopped the blender to check the soup's temperature and texture.
So I put the blender pitcher back on the motor base and turned it on again.
Ten minutes more and waited for the soup to finish.
After five minutes, I returned to smooth, hot cream of mushroom soup.
I poured some into a bowl and topped it with my favourite seasonings and toppings.
The E310, like many soups I've made in my Vitamix, is smooth, rich, and full of flavour.
This soup was worth the wait even though it took a while to heat up.
Noise Level # 5
Some say the Explorian Series E310, and the Explorian Series in general, is louder than other Vitamixes, but I'm not sure this is true.
Vitamix blenders are generally allowed. They have powerful motors that aren't "whisper quiet" to begin with.
After blending thicker or tougher ingredients like ice or a smoothie, the Ascent series came close to the E310 in terms of decibel levels.
The E310's Decibel Levels on Low and High.
During the tests, the Ascent A2500 and A3300 regularly hit decibel levels near 100, and the professional series may be louder. Here's the A2500 on the ice at low speed.
However, the A3500 is twice as expensive as the Explorian E310 and isn't much quieter.
So the E310 is a great deal even when it's not on sale.
While the E310 lacks presents, I don't think it's a deal-breaker, given all the other benefits of this low-cost Vitamix.
Preset programmes are great if you want a quick smoothie or crushed ice.
They are not Required for Great Blended or Pureed Foods.
My Vitamix experiences have been mostly in commercial kitchens.
Chefs use Vitamix 2-3 times daily depending on the recipe.
Almost every Vitamix I've used was like this Explorian series, with no presets.
The Vitamix E310 does not have presets, but it does have variable speed control, which allows you to control the texture and consistency of your recipes.
While learning to use a Vitamix without presets may take some practice, I believe it has given me a better understanding of how to manipulate foods in the Vitamix.
For those who need presets, the One-Button Operation is Ideal.
If you want a blender that can make great purees/smoothies but presets aren't a must, this is a great option.
Is It Easy to Clean?
Cleaning the Explorian E310 is a breeze.
The dishwasher safe BPA-free blender pitcher and rubberized lid are nice.
Personally, I avoid using the dishwasher for bladed appliances because I find it quickly dulls the blades compared to handwashing.
A pitcher assembly in the dishwasher, a button press, and you're done.
Some Vitamix Models have a Self-Cleaning Preset.
Though this is a nice feature that makes cleaning your blender a breeze, you can easily recreate it with an egg timer.
Fill your blender pitcher with warm water and dish soap.
Before putting the blender on high, lock the top.
Blend on high for 2-3 minutes until the water steams.
After the timer goes off, rinse the blender and let it dry naturally.
Which Warranty?
Warranty: 5 years on Vitamix Explorian Series E310.
This warranty covers manufacturer defects and normal wear and tear for 5 years on the motor base, blender pitcher, and accessories.
To ensure your warranty is honoured, register your product at the time of purchase.
Verdict
The Explorian E310 is another great Vitamix blender.
The smaller 48-ounce container isn't enough to deter most potential buyers.
The powerful motor, sharp blades, and quality construction make this a top-notch blender.
If you're a single or a couple, the smaller container won't make a difference.
The shorter profile of this blender compared to other exploring and professional series blenders is a huge plus.
However, the taller blender pitcher prevents it from fitting under my kitchen cabinets when assembled.
Due to the smaller blender container, the E310 avoids this issue.
I would recommend the Vitamix Explorian 310 to anyone looking for a Vitamix but also want to save money.
This Vitamix is ideal for blending small batches for small family meals or for households with limited space.
I hope enjoyed reading my Blog, Please Leave Questions and Comments Below