Many of us have made New Year's resolutions to enhance our health and fitness.
While having particular health and fitness objectives is excellent, people frequently go overboard to achieve them.
Many of them wind up wasting both their mental and physical energy trying the next fad diet or workout trend.
This frequently results in burnout, failure, injury, or in leaving entirely.
So, instead of setting unreasonable goals, I recommend changing your lifestyle.
Your lifestyle changes when you start seeing health and fitness as a lifestyle rather than a part-time pastime or a 30-day challenge.
A healthy lifestyle inspires creativity and teaches discipline, adaptability, and balance, among other skills.
In addition to looking and feeling better, you will be a better version of yourself for those who matter most in your life.
More on Wellness Coaches here.
IT'S MORE THAN APPEARANCE
It's not only about how you look, what you eat, or how much weight you lift.
• how you feel;
• your quality of life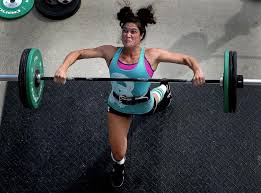 • your work concentration
• your physical and mental health
Proper health improves mood and physical capacity
You can go for a walk, hike, or paddleboard.
Not being able to accomplish these activities can severely limit your life experiences
AN EXAMPLE
By choosing a healthy lifestyle, you benefit not only yourself but also the people around you.
Your nutritional choices influence your friends, family, and children, frequently inspiring them to make changes in their own life.
This leads to stronger relationships, lower disease risk, and a happier world.
Making better choices can have a ripple effect on everyone around you.
Be the change.
You can also lead by example by becoming a NASM Lifestyle Coach!
YOU LEARN HOW TO CHANGE YOUR BEHAVIOR.
I find that "diets" and "workout challenges" are temporary.
It's impractical to always go 100 MPH.
We are all people. Sometimes life gets in the way of schedules.
When we select a healthy lifestyle, we learn to ADAPT.
This is because you have established habits and skills to live a healthy lifestyle wherever you are.
Moderation and balance allow you to enjoy yourself without going crazy.
No access to a gym one week?
Workout on the go using resistance bands, bodyweight circuits, or adjacent benches and stairs.
When your routine is disrupted, you adapt instead of self-destructing.
CONSISTENCY
Sure, rigorous dieting and training challenges work. But the percentage of those who actually follow through is modest.
Most of these tasks are completed fast, with strict success and failure criteria, affecting your physical and emotional health.
Excessive ambitions make you feel dejected if you "fail."
You are more likely to stay consistent and enjoy your journey when your expectations are lower.
You don't expect yourself to be perfect.
You just get up the next day and get back on track since it's now part of your routine…
This method is more feasible and results in longer-term consistency.
Here are some suggestions to make health and exercise a habit today:
1. FIND AN EXERCISE YOU LIKE
Consistency is vital when it comes to working out.
It will only last so long if you keep doing activities you dislike and leave you physically and emotionally tired.
Find workouts that make you feel good and that you can do consistently, even if they are not the most strenuous.
Exercising at a low level outperforms exercising at a high intensity.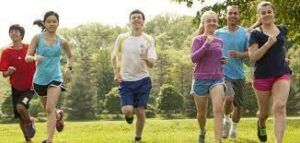 Be patient when achieving your physical goals.
Keep in mind that outcomes take time. Take it easy.
Nothing worthwhile is easy. Learn to enjoy the trip and yourself.
NO TO YOUR FAVORITE FOODS
You should never give up foods you enjoy.
Find a healthier version of your favourite cuisine. Keep eating pizza if it's your favourite.
You will feel deprived. Make your own healthy version with clean ingredients.
NOT COMPETE WITH ANYONE
This is your life. Never compare yourself to others since no two persons are identical.
You're on the right track if you get up every day and strive to improve.
5. EXPLORE
Experiment with new things. Experiment with meals and unique fitness classes with a pal.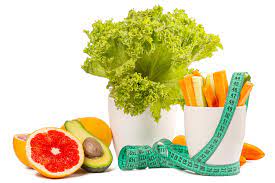 With seasonal grocery shopping, you may quickly try fresh meals and get acquainted with a wide range of fruits and vegetables.
Try meal prepping if you've never done it.
Staying motivated to make this a permanent lifestyle requires stepping beyond your comfort zone and changing things up.
I hope you like reading my Article, Please Leave Questions and Comments Below.